Si chiude il sipario
Con questo messaggio Kenneth Feld saluta il pubblico e chiude per sempre il sipario.
Ho passato degli anni bellissimi,
ho imparato,
ho creato,
ho stretto amicizie,
ho vissuto.
Purtroppo non ci saranno altre repliche ma le emozioni del Ringling Bros. and Barnum & Bailey® non mi lasceranno mai.
"On Sunday, May 21, Ringling Bros. and Barnum & Bailey® said its final farewell to a sold-out crowd of incredibly enthusiastic fans. The response they gave to everyone who made the show possible – performers, staff and crew – was heartwarming. Though it was difficult to say goodbye, my family and I were heartened to send off The Greatest Show On Earth® in the celebratory and positive fashion that this American treasure deserves.
We want to thank all of our fans for supporting Ringling Bros. over the years. In the fifty years that my family has been producing Ringling Bros., more than one quarter of a billion people have come to see the show, and we've been privileged to have been able to share the joy of Ringling Bros. with you.
We hope you enjoy this video, which captures the spirit of the performers, the excitement of the crowd, and the passion and emotion of the entire event. We believe it shows what made Ringling Bros. and Barnum & Bailey truly The Greatest Show On Earth®."
Sincerely,
Kenneth Feld
David Larible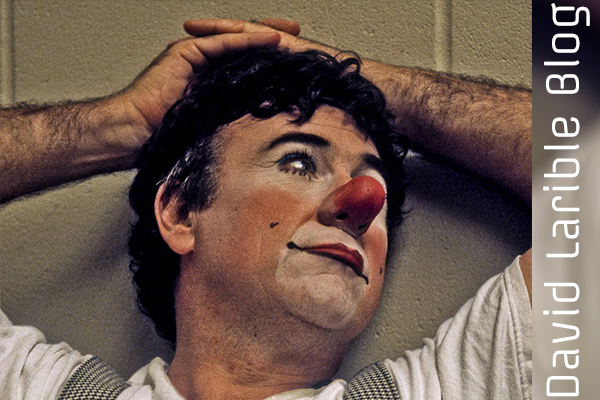 000
davidlarible2017@gmail.com
David Larible Home page
:
davidlaribleclown.com
Facebook David Larible
Twitter David Larible
LinkedIn David Larible
Google+ David Larible
Youtube David Larible
Flickr David Larible
Pinterest David Larible